GoRobinsons now with 14 Robinsons Retail Banners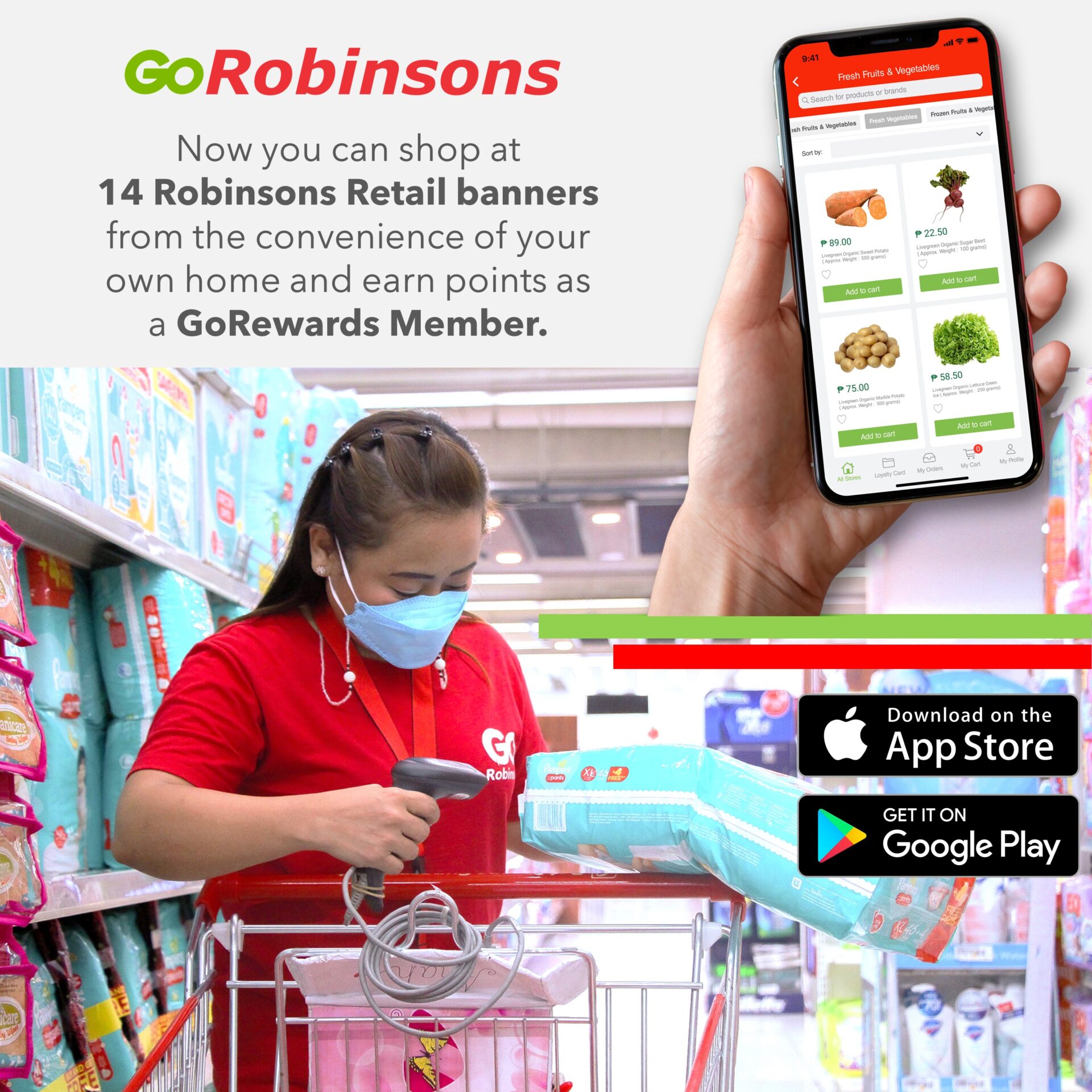 GoRobinsons adds Robinsons Appliances, Pet Lovers Centre, and Daiso Japan to its range of onboarded Robinsons Retail formats. Now housing 14 banners, the e-commerce platform is part of our omnichannel strategy to give more options and avenues for shopping to our customers.

It currently covers areas in National Capital Region (NCR) and NCR Plus, and 17 provinces in Luzon and Visayas with plans to further expand its reach to other parts of the country.

Offering more value to customers, GoRobinsons is also integrated with the GoRewards loyalty program. This allows members to earn points while they shop at GoRobinsons.
##