Robinsons Retail expanded upon its goal to provide people easy access to food and beverage selections with the establishment of its Convenience Store segment.
Ministop, the company's convenience store chain, is present in close to 500 locations across business districts and highly urbanized areas nationwide. It is normally open 24 hours, particularly in high traffic areas.
The Convenience Store format remains to be an agile business as it shifted its merchandise categories towards grocery items for customers amidst the transport challenges of the COVID-19 pandemic.

Vision
To be customers' preferred leader in the convenience store industry in terms of assortment, price, quality of products, and value-added services.
Mission
To contribute to the enhancement of communities by providing customers with excellent service in a clean, safe and friendly environment. To provide opportunities to local entrepreneurs who can be Ministop's reliable business partners.
In 2000, Robinsons Retail Holdings, Inc. partnered with Japan's Ministop Co. Ltd and Mitsubishi Corporation to open one of the leading convenience store chains in Asia to service the Filipino market. Today, Ministop has become a staple convenience store among urban communities in Metro Manila and areas in Luzon and Visayas.
Each Ministop store is designed to cater to on-the-go consumers in need of budget-savvy essentials: food and beverage, personal care, and general supplies.
Being the first convenience store in the country equipped with an in-store kitchen facility, Ministop's food selections are served hot and fresh every day. With favorites such as Uncle John's Fried Chicken, Toppers, Kariman, MySundae, and Chillz, the ready-to-eat category is distinctly developed for the Filipino palate.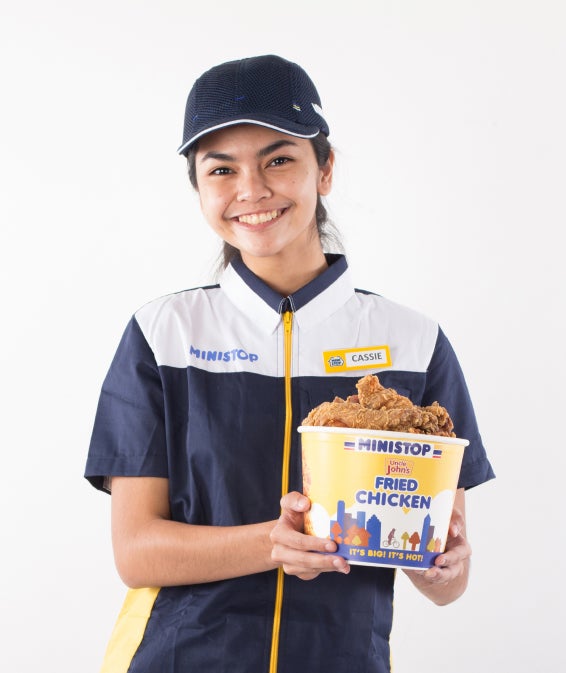 Photo Gallery
Back to Our Business Units