Robinsons Supermarket, CNPF, Friends of Hope bolster Trees of Wellness campaign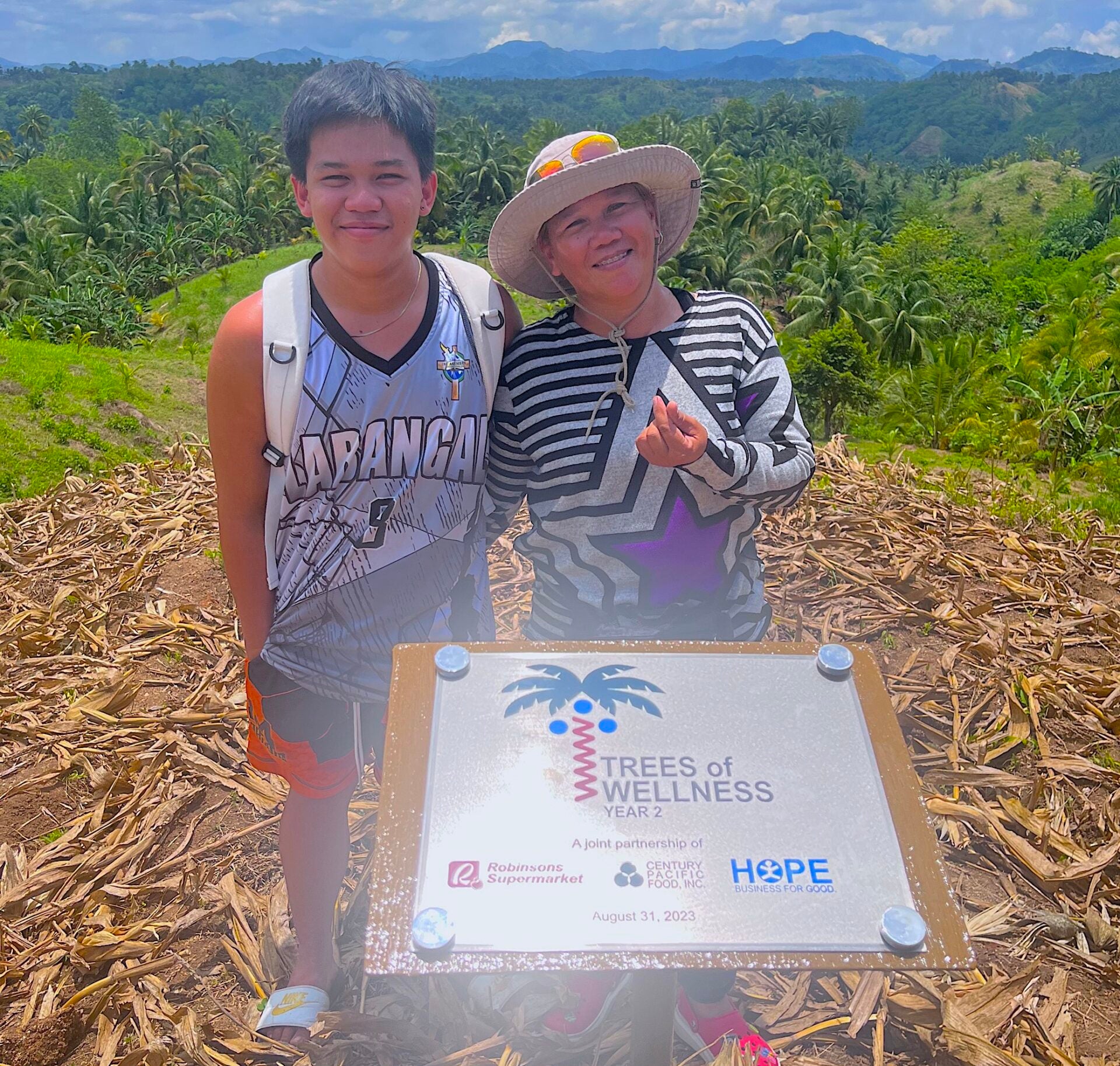 Robinsons Supermarket, in partnership with Century Pacific Food, Inc. and Friends of Hope, bolsters its Trees of Wellness campaign as it enters its second year.
Last August 31, 2023, coconut seedlings were planted in Barangay Ampon in Malungon, Sarangani contributing to the campaign's goal of 100,000 coconut trees planted in 5 years to benefit smallholder coconut farmers in Mindanao with the shared vision of fostering sustainable livelihoods and promoting environmental stewardship.
Following the tree planting activity, Friends of Hope conducted a seminar on the proper planting and care of coconut trees. The session aimed to empower local farmers with knowledge and skills that will contribute to the long-term success of their main source of income. Lunch and gift packs were also distributed to the community.