Robinsons Supermarket Wins at Golden Grab Awards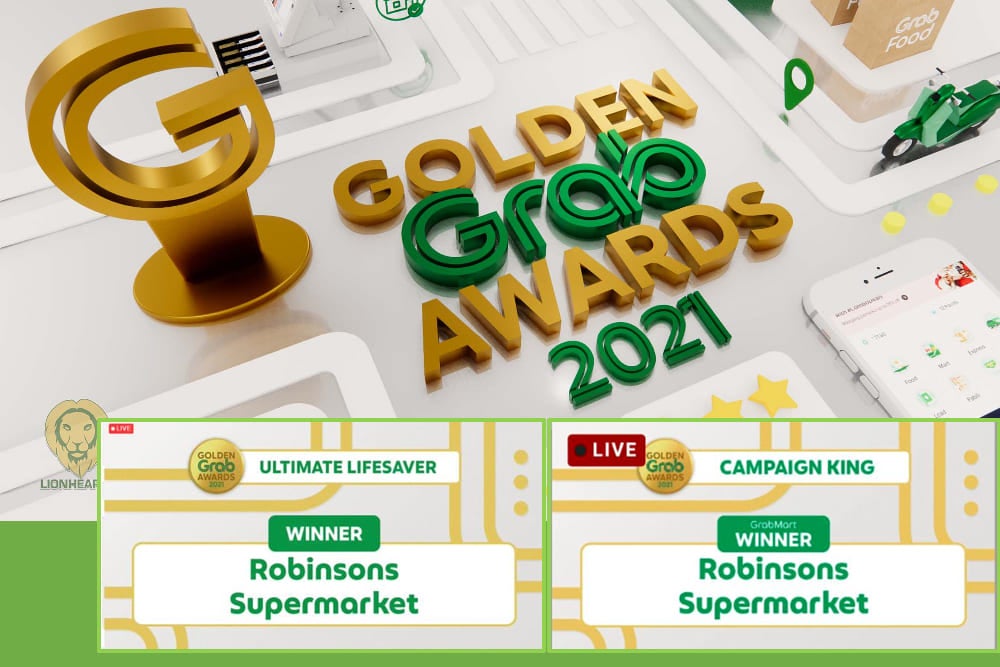 Robinsons Retail would like to thank Grab Philippines for honoring Robinsons Supermarket in this year's Golden Grab Awards held virtually last November 19, 2021. Robinsons Supermarket won two awards; Ultimate Lifesaver, where the banner was selected as the go-to GrabMart merchant for all grocery essentials, and Campaign King, for repeated exceptional sales from fully funded Grab campaigns. Robinsons Supermarket was also nominated for the Menu Maven Category for well curated options on the Grab App.
"We are happy to have been part of Grab Philippines' first virtual awarding ceremony for merchants and we are happy to have won two awards. I would like to thank Grab Managing Director Grace Vera Cruz for our partnership, which allowed us to serve more customers especially at the height of the pandemic, and we continue to serve even more customers through the platform today. It is an exciting time for collaboration in e-commerce and finding innovative ways to be present where customers need us the most," said Stanley Co, Managing Director of Robinsons Supermarket.