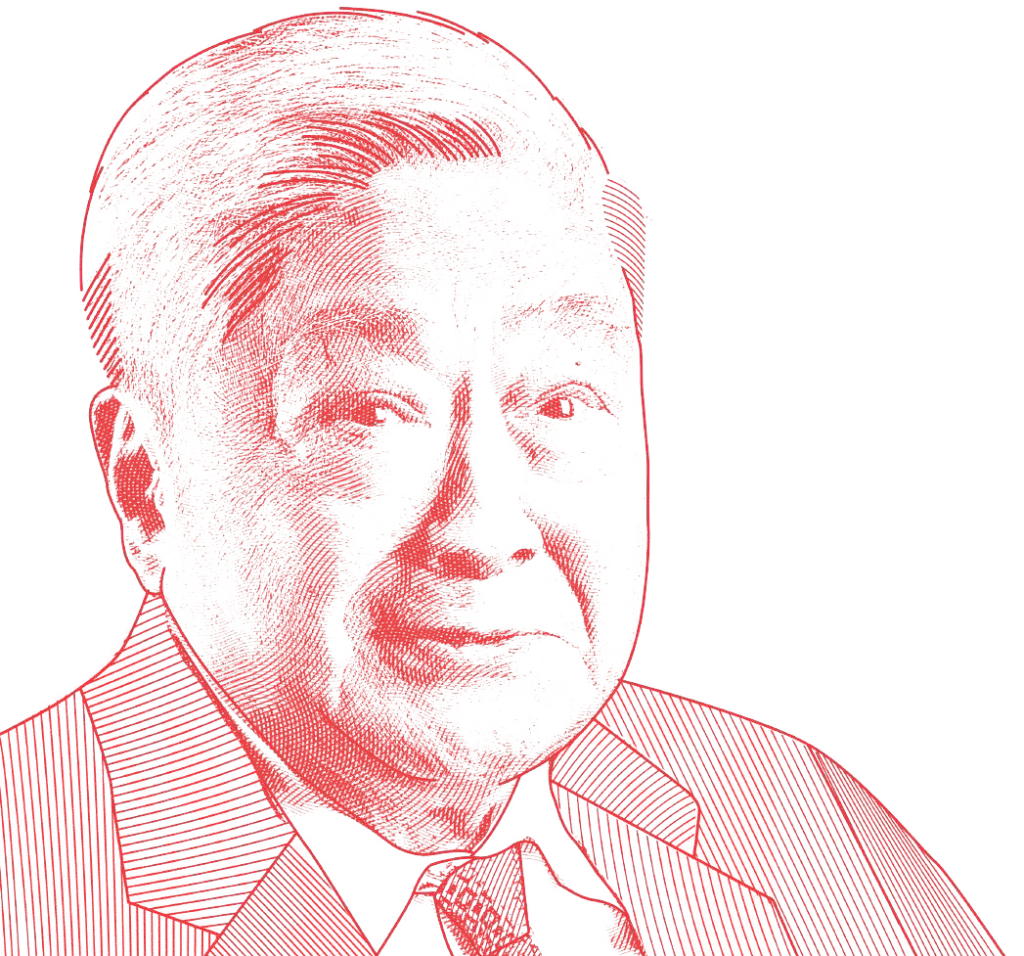 John L. Gokongwei, Jr. †
Founder & Chairman Emeritus
1926 - 2019


John L. Gokongwei, Jr. †
Founder & Chairman Emeritus
1926 - 2019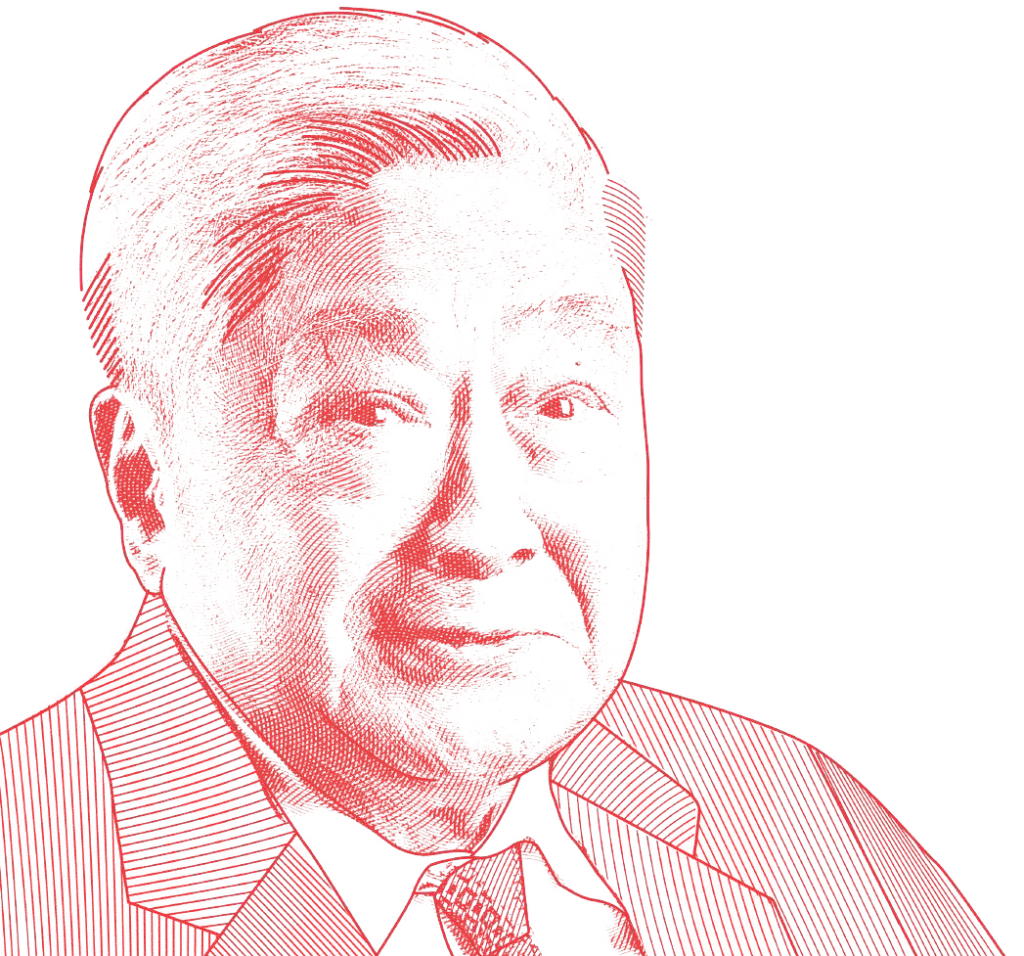 Choose to be an entrepreneur

because then you desire a life of
adventure,​ endless challenge,
and the opportunity to be your

best self.
Choose to be an
entrepreneur

because then you
desire a life of
adventure,
​ endless challenge,
and the opportunity
to be your
best self.
The Man
Behind the
Legacy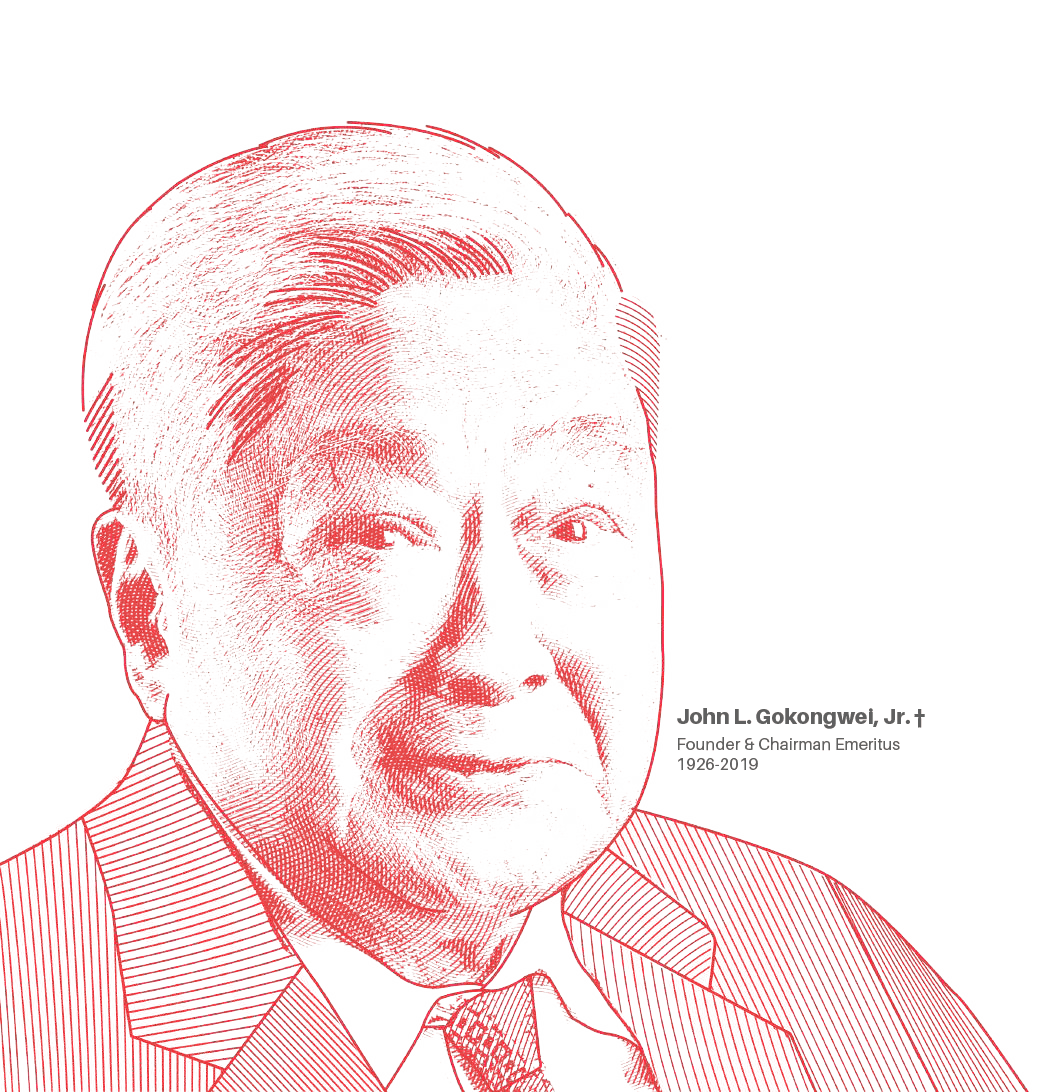 John L. Gokongwei, Jr. was thirteen years old when his father died. This led to a difficult period in his life, where the privileges of being one of Cebu's wealthiest families eroded almost completely.
Back then, Mr. John was simply John, the eldest of six siblings of a Chinese-Filipino family, who did his best with his widowed mother to provide for their needs. His younger siblings moved to China while he and his mother remained, sending what money they could make.
My mother sold her

jewelry. When that ran
out, we sold peanuts
in the backyard of our
much smaller home.
When that wasn't
enough, I opened
a small stall in the
market.
At that time, the Second World War had begun and life was difficult for many as well, so he sold items that people needed. Soap to keep people clean, candles to light at night, and thread to sew. In place of a chauffeur-driven car which he used to ride to school, John rode a bicycle.
He chose a market that was farther away in a poor village, which was less crowded. At fifteen, he realized that he could work harder and longer than other sellers. He built upon his vitality, learning and working honestly throughout.
By the time he was seventeen, he traveled by batel, a small trading boat that went from Cebu to a port in Lucena, and then he rode a truck to Manila. He transported tires and with the money he made, he bought items in Manila and sold them in Cebu.
When the war ended, John saw new opportunities in the post-war era and set up Amasia Trading with his brother Henry. The firm imported textile remnant, fruits, used clothing, old newspaper and magazines from the United States. In 1948, he had earned enough to bring back his siblings from China. All of them worked together in the business.
Love your work.

Love your family.
Love your country.
By the time he was in his thirties, John still saw further prospects to grow and continued to mature as an entrepreneur. His trustworthiness and competence led to China Bank officials Dr. Albino SyCip and Dee K. Chiong to grant him a loan of Php500,000.
What followed after was an exciting narrative that cemented John L. Gokongwei, Jr. as one of the most successful movers in Philippine business and philanthropy. He moved from one venture to another, and from his grit, intelligence, and integrity, bolstered by capital, the seeds were sewn to foster some of the most vibrant companies and conglomerates in Philippines today, including JG Summit Holdings, Inc. and Robinsons Retail Holdings, Inc. Collectively, the group employs thousands of individuals from diverse backgrounds, and has introduced many the most beloved brands and stores Filipinos know today.
From a paternally-orphaned boy in Cebu, John became a beacon of perseverance and a champion of entrepreneurship's role in nation-building.
Behind his legacy, Mr. John is a son, a brother, and a father, who continuously strove for his family and his country.
I often wonder what
happened to my first bike.
I wonder where it is now?
That bike reminds me that
success is not necessarily
about connections,
or cutting corners, or
chance- the three Cs
of bad business. Call it
trite- but, believe me,
success can be achieved
through frugality,
integrity, responsiveness
to change- and most of all,


the boldness to dream.