Robinsons goes pink: A thousand strong in support of breast cancer awareness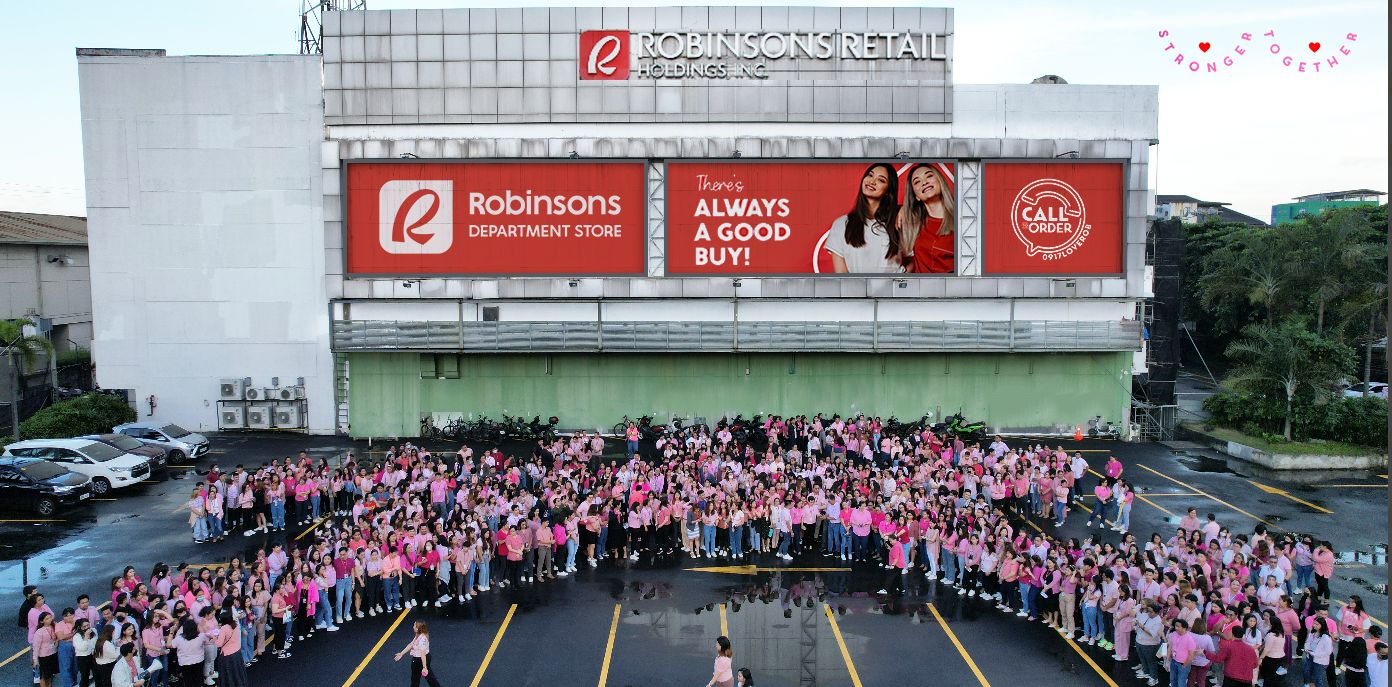 In support of Breast Cancer Awareness Month, Robinsons Department Store held its annual Pink October event on October 13, 2023.
Benefiting breast cancer patients under the care of the Philippine Foundation for Breast Care Inc. (Kasuso), close to 1,000 head office employees of Robinsons Retail wore pink to raise awareness on breast cancer. For each employee wearing pink, a corresponding donation was also made to Kasuso to help give women access to cancer care.
"Since 2016, our partnership with Kasuso has allowed us to make a meaningful difference among women and their families whose lives have been touched by breast cancer. Together with our employees, customers, and partners, we remain committed to spreading awareness and extending support in the fight against breast, one pink pledge at a time," said Maria Carmina Pia Quizon, General Manager.