The Marketplace opens 38th store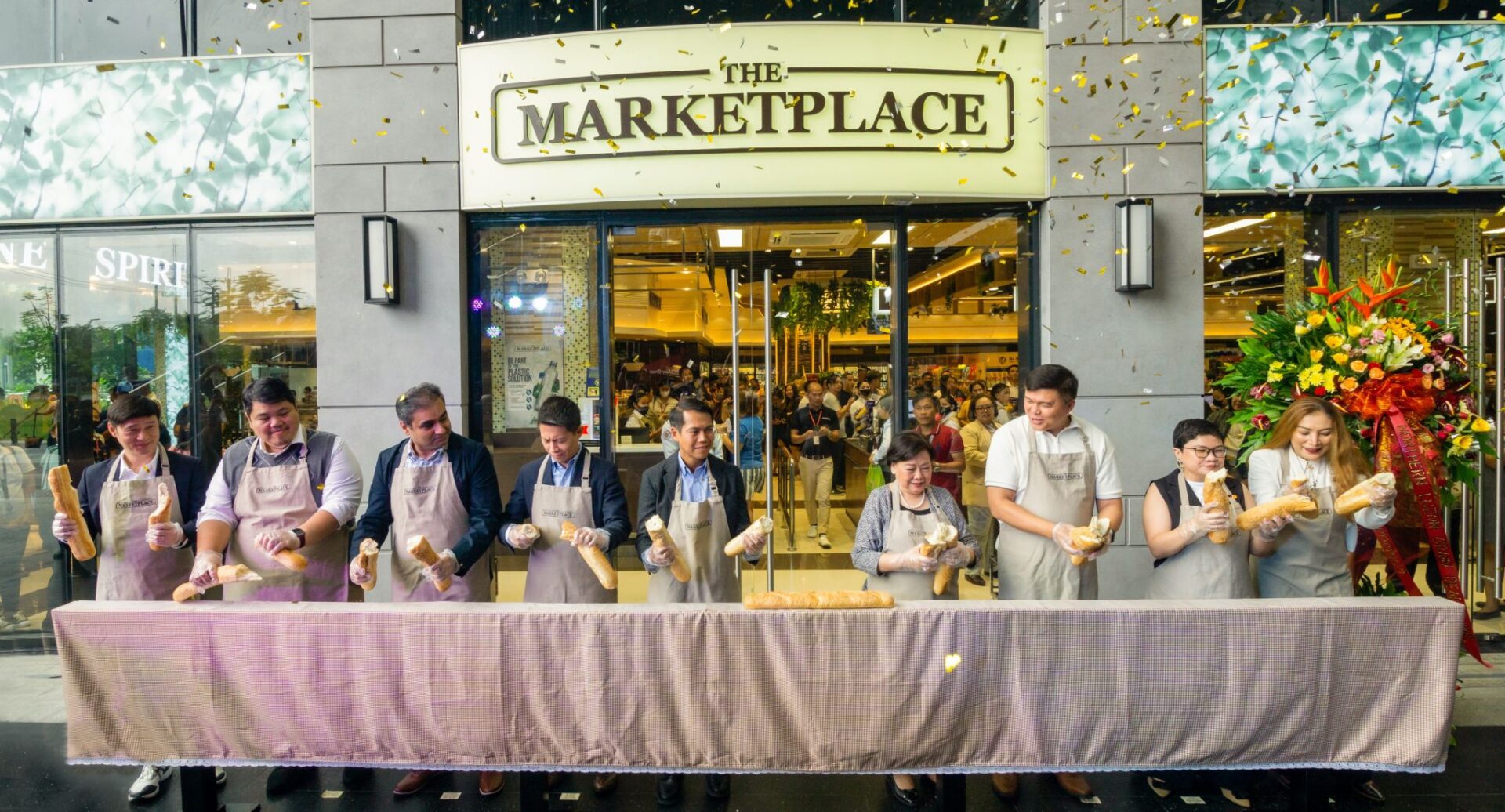 The Marketplace opened its 38th store at Parqal in Aseana City, Parañaque on October 4, 2023.
With an extensive range of quality and organic food and premium meat choices, pantry staples, and the best international brands; the new store also has a well-stocked delicatessen with a selection of cured meats and cheeses and a carefully curated assortment of the best wines from around the world.
"We are thrilled to bring the flavors of the global marketplace here in Parañaque as we open our newest store in Parqal. We thank our valued customers for their patronage and hope that they continue to enjoy world-class premium shopping at our stores," said Kerwin Legarde, General Manager.
Present at the traditional bread breaking ceremony were (L-R) Manila Farms Inc. CEO Paolo Dy; Sanitary Care Products Asia, Inc. President and CEO Ven Sio; Colgate-Palmolive Philippines Sales and Customer Development Director Kunal Chadha; D.M. Wenceslao Group Treasury VP Edwin Michael Wenceslao, CEO and President Delfin Angelo Wenceslao, and Chairman Sylvia Wenceslao; Bureau of Plant Industry Director Gerald Glenn Panganiban; Mastercard Philippines Business Development Lead Grace Gloria; and Philippine Wine Merchants Retail Operations VP Nhorrie Wang.