True Value PH in 3 Million Club 2022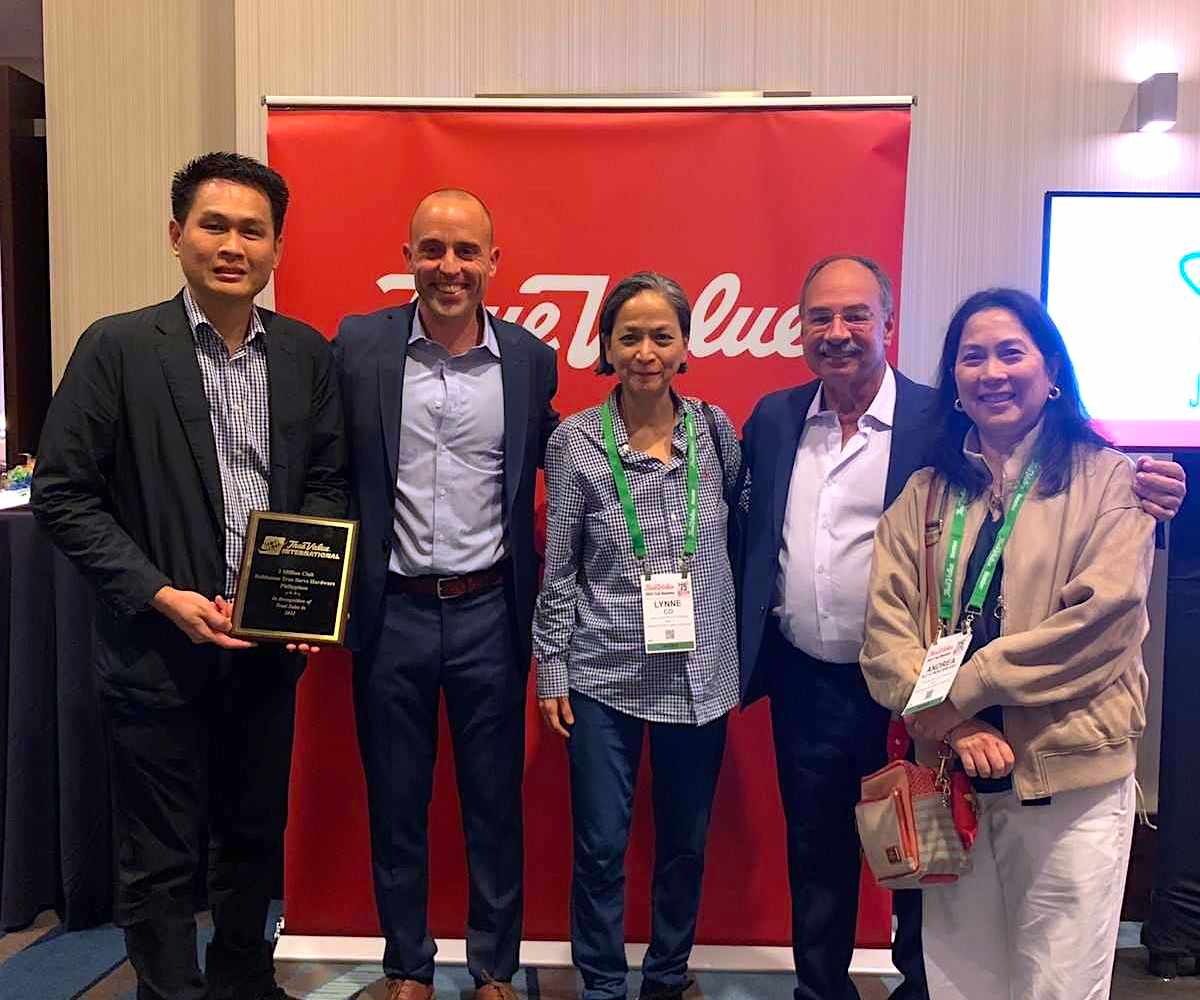 We would like to thank True Value International for recognizing True Value Philippines as part of its 3 Million Club for 2022. The recognition was presented during True Value's 2023 Fall Reunion held in Houston, Texas from September 14-16, 2023.
Since 2014, True Value Philippines has annually been a recipient of True Value International's 1 Million Club award. The 3 Million Club award is a significant milestone in our journey, highlighting our continuous efforts in establishing True Value as the go-to premium destination for home improvement in the Philippines.
We would also like to congratulate the True Value Company on its 75th founding anniversary as it continues to elevate the global standard for home improvement with continued innovation and excellence.
Presenting the award are (second from left) VP for Sales and International Gabriel Fuentes Perez and (second from right) International Regional Manager Jerry Calderon of the True Value Company. Receiving the award on behalf of True Value Philippines are (from left) Deputy General Manager Dondon Gaw and Board Advisers Lynne Co and Andrea Recto-Montenegro.