Robinsons Supermarket partners in campaign against plastic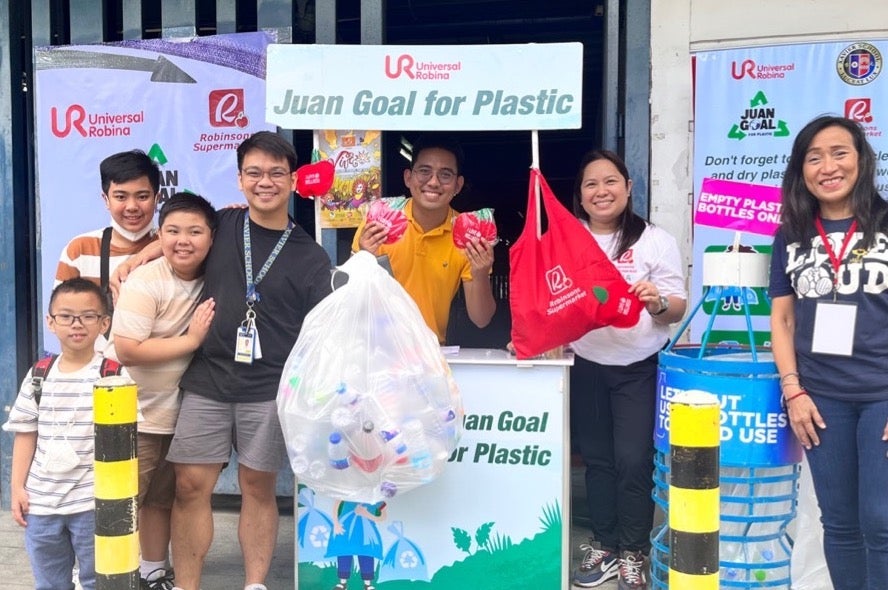 Robinsons Supermarket together with Universal Robina Corporation (URC) and Robinsons Land Corporation (RLC) partnered with Xavier School for Juan Goal for Plastic, a flagship campaign to recover and divert plastic away from landfills and turning it into recycled chairs for schools, alternative fuel for cement kilns, and other uses.
Through the Xavier School community, PET bottles from the San Juan and Nuvali campuses were gathered, and awareness of environmental issues was also raised among students and their parents. In exchange for five PET bottles, Robinsons Supermarket gave away one free eco-bag.
Complementing Juan Goal for Plastic is "Easy on the Plastic", a plastic recovery and diversion campaign launched in 2017 that turns plastic into ecobricks. Apart from being converted to school chairs, the ecobricks have also been used to build a community center for the Yangil Tribe in Zambales.
Robinsons Supermarket was represented by Stanley Co, Managing Director; Francis Paul Bayan, Sustainability Manager; and Angela Totanes, Marketing Manager.