Robinsons Retail included in 2023 Bloomberg GEI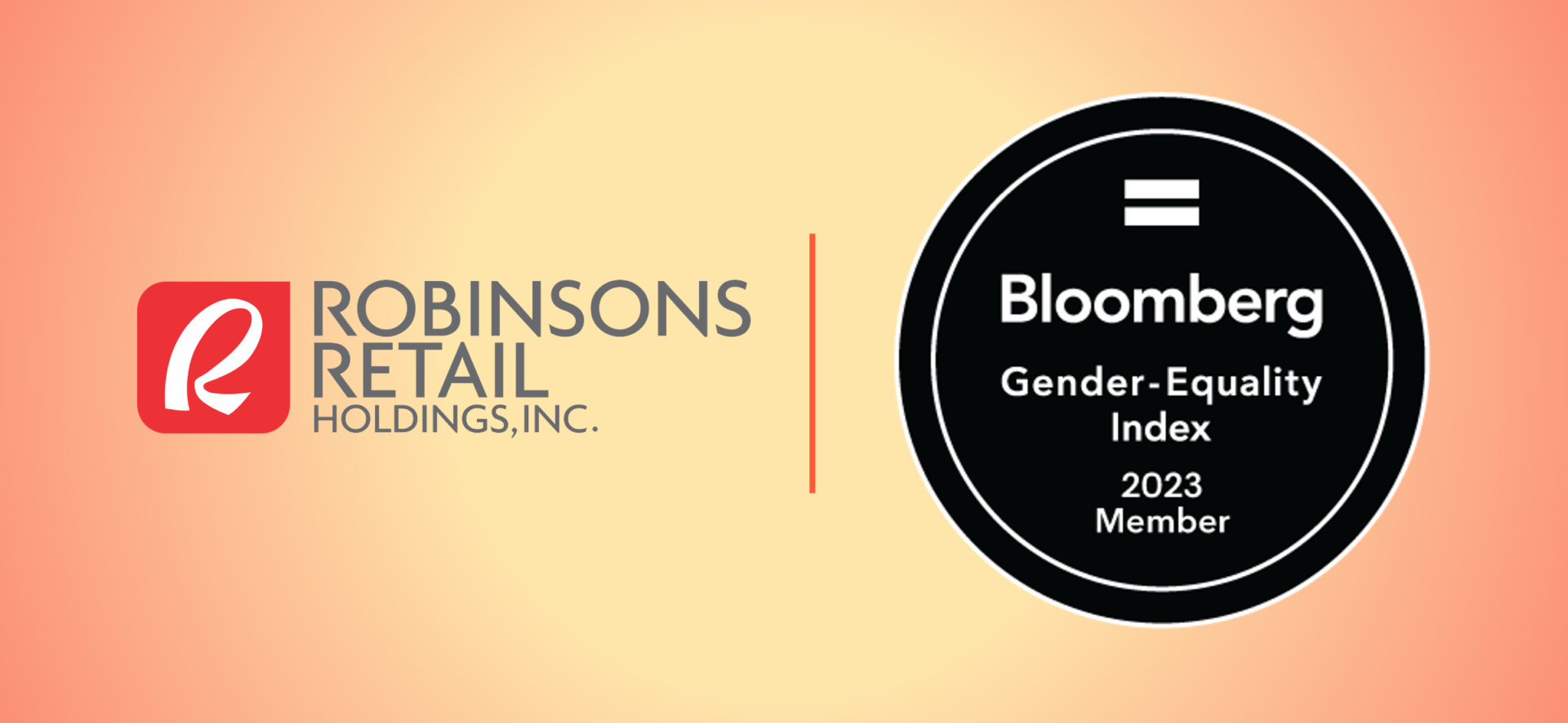 We are happy to announce Robinsons Retail's inclusion in Bloomberg's 2023 Gender-Equality Index (GEI).
This is the second straight year of Robinsons Retail's inclusion in the GEI, a modified market capitalization-weighted index that aims to track the performance of public companies committed to transparency in gender data reporting across five key pillars—leadership and talent pipeline, equal pay and gender pay parity, inclusive culture, anti-sexual harassment policies, and external brand.
Robinsons Retail is one of only four Philippine companies, and one of 484 companies in the world, included in this year's GEI. It is also one of only 41 companies in the GEI to have a woman CEO.
"Our inclusion in the GEI is an affirmation of our continued efforts in nurturing diversity, equity, and inclusion in the workplace. We remain committed to ensuring that our culture of meritocracy and collaborative action is anchored on the different strengths, experiences, and perspectives of our workforce towards creating shared growth and value for all," says Robina Gokongwei-Pe.