True Value PH in 1 Million Club 2021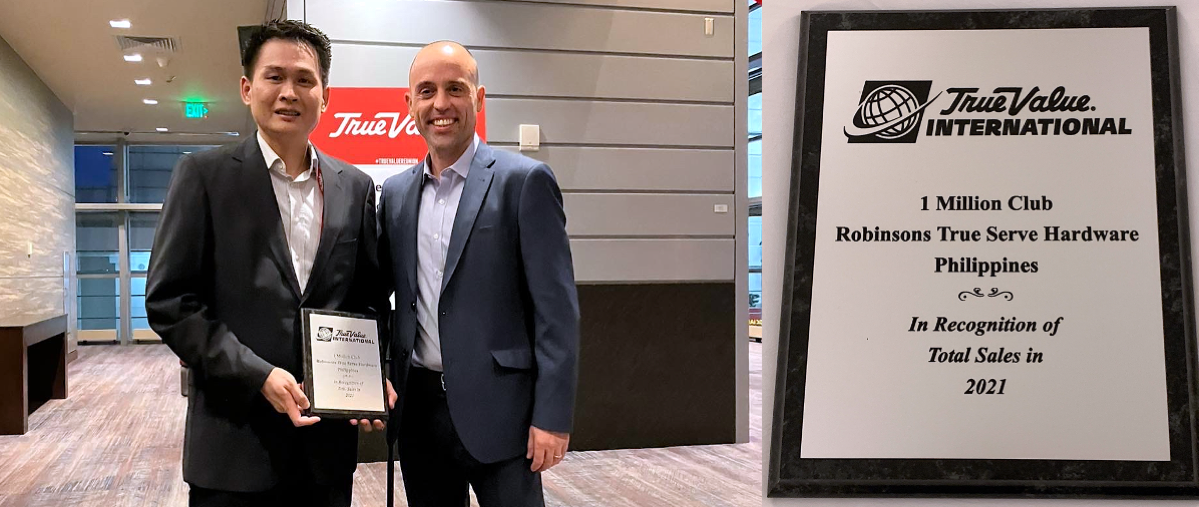 We would like to thank True Value International for recognizing True Value Philippines as part of the global brand's 1 Million Club for 2021. The award was given during True Value's 2022 Fall Reunion held in Denver, Colorado last September.
The award is a recognition of our efforts in building True Value as a premier destination for home improvement in the Philippines, and we have received the award annually since 2014. We look forward to more milestones with True Value International and we are committed to delight customers with premium merchandise and excellent service at our stores.
Presenting the award is (right) Gabriel Fuentes Perez, VP for Sales and International of the True Value Company. Receiving the award in behalf of True Value Philippines is (left) Dondon Gaw, Deputy General Manager.
True Value Philippines currently has a network of 32 stores and is a merchant on GoCart.ph. Customers can also visit True Value Philippines' website at truevalue.com.ph.