TGP holds 8th Annual Franchisees Summit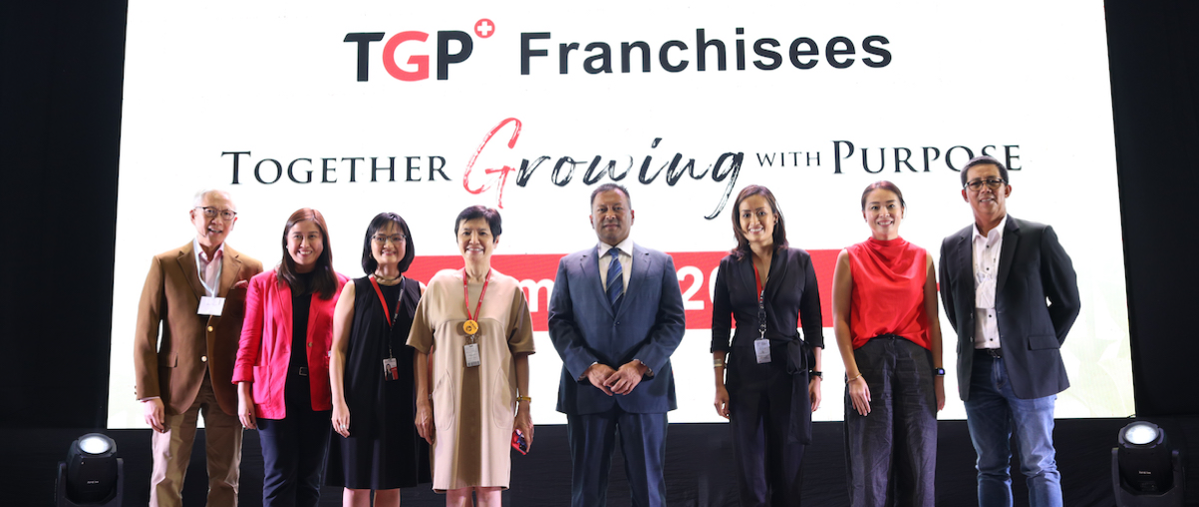 TGP held its 8th Annual Franchisees Summit on September 16, 2022 in Quezon City.
The whole-day, three-part hybrid event set under the theme "Together Growing with Purpose" was attended by close to 500 Franchisees—300 of whom attended in-person and 200 virtually.
Also present at the summit included Francis Kong (speaker); Joanne Dawn Seno-Arceo, General Manager; Joyce Liuson-Tan, Treasury Head; Robina Gokongwei-Pe, President and CEO; Senator JV Ejercito; Abet Liuson-Chao, Group AVP for Merchandising and Supply Chain; Christine Tueres, Group General Manager; and Gilbert Millado, Legal Counsel.
Fifty-five suppliers set up booths in the morning expo and directly engaged with Franchisees. 
Senator JV Ejercito delivered a keynote speech on the Universal Healthcare Law, which he co-authored and was a principal sponsor for in the 17th Congress. Other topics tackled purposeful growth, resilient entrepreneurship, and current trends in pharmaceuticals.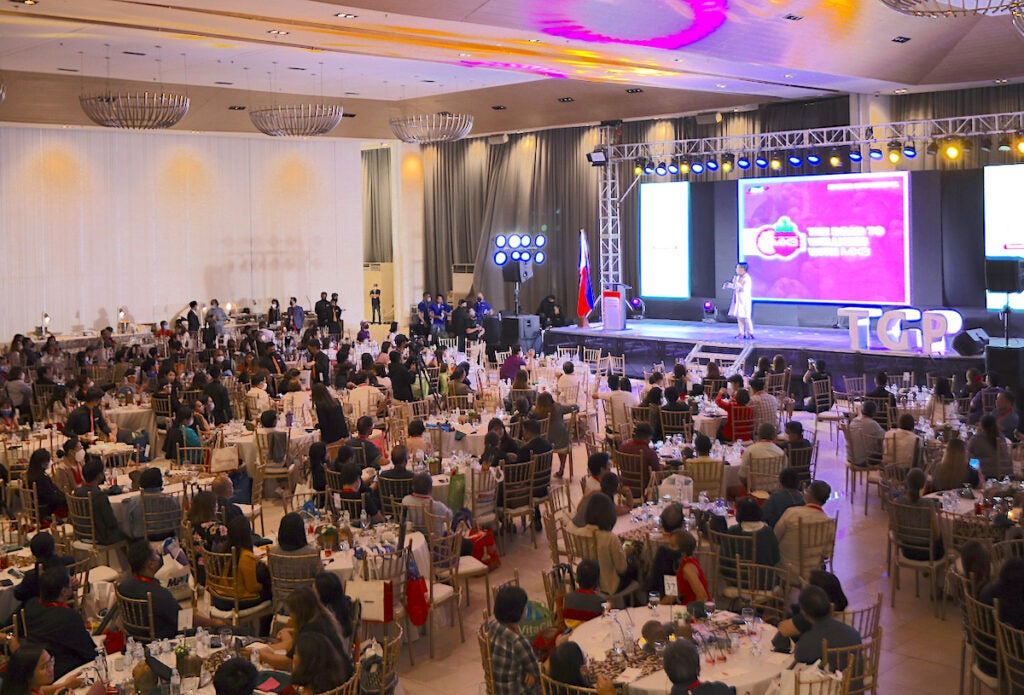 The evening event was highlighted by the TGP Awards where franchisees, frontliners, and trade partners were honored for their contribution to the continued success of the business. Recognized as Trade Partner of the Year was Eurohealthcare Exponents Inc., represented by General Manager Cristina Palomara.
TGP has a network of more than 2,000 stores nationwide. Customers can also visit TGP's website at tgp.com.ph.