The Marketplace opens 35th store at Ayala Triangle Gardens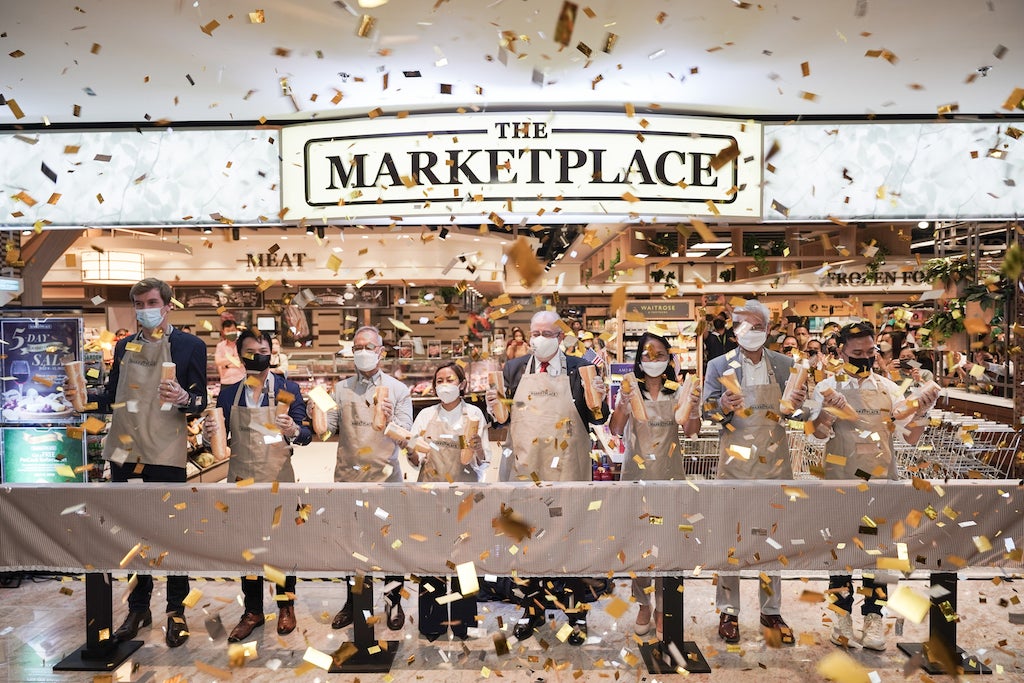 The Marketplace opened its 35th store at the Ayala Triangle Gardens in Makati City on July 8, 2022.
A pioneer in the premium grocery shopping experience, The Marketplace brings its characteristic focus on quality, customer service, and fresh food right at the heart of the Makati CBD.
To officially open the store, instead of a ribbon cutting ceremony, The Marketplace's traditional bread breaking ceremony was done symbolizing the value of sharing as we become part of a new community and as we create a bigger family.
The bread breaking ceremony was led by the Honorable Abigail Binay-Campos, Mayor of Makati City, and His Excellency Steven Robinson, Australian Ambassador to the Philippines, together with Hadrien Nory, Business Development Manager of Groupe Casino; JT Solis, Co-Founder and CEO of MAYANI; Arturo Martinez, President and COO of Mikisa Corporation; Elizabeth Bay, COO of San Miguel Foods; Dr. Leo Obviar, VP & General Manager of San Miguel Foods' Poultry and Animal Nutrition; and Mark Anthony Sablan, VP and Head of Leasing of Ayala Malls.