Robinsons Supermarket recognized as key partner by DOST-FNRI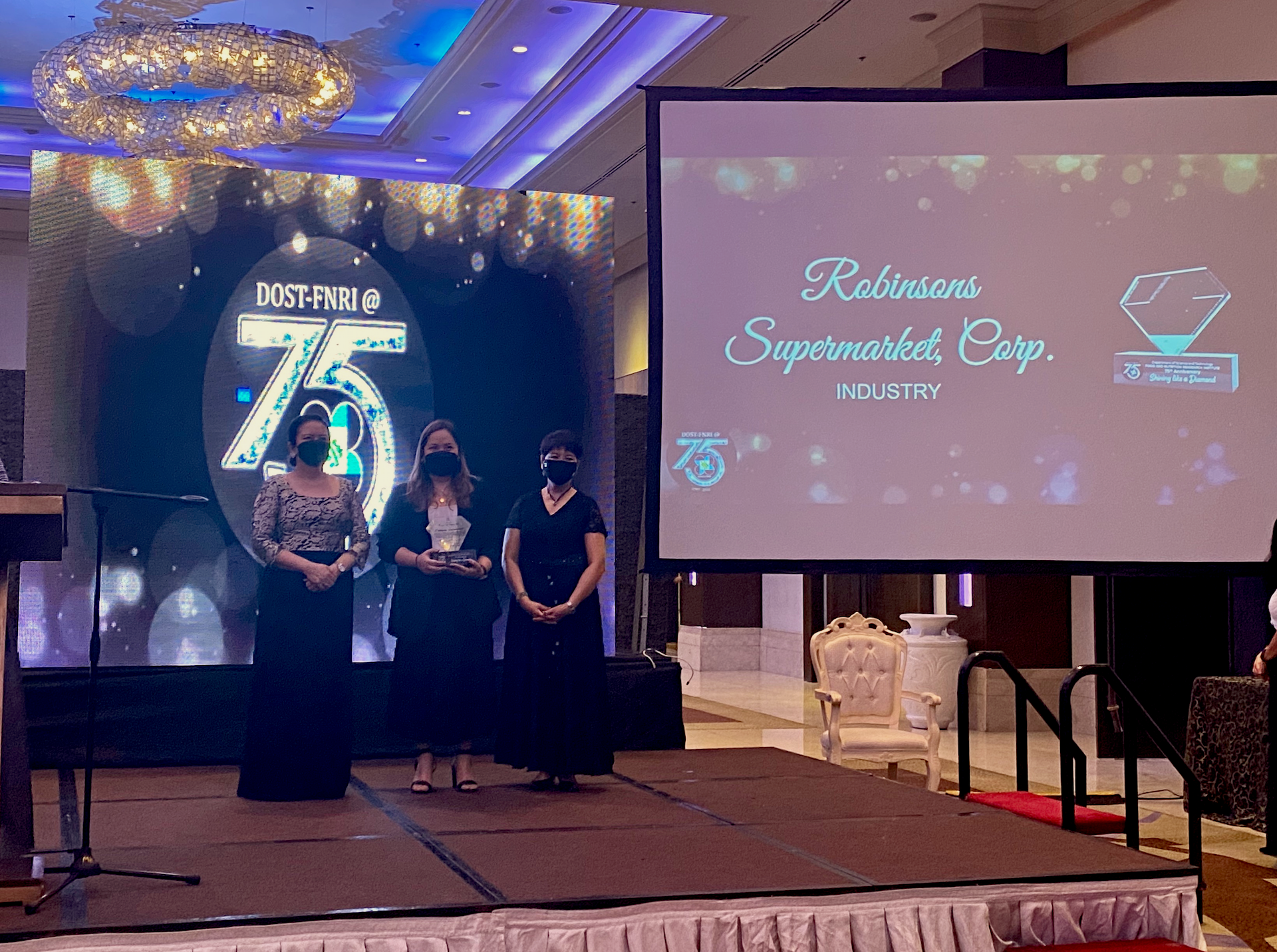 We would like to thank the Department of Science and Technology-Food and Nutrition Research Institute (DOST-FNRI) for recognizing Robinsons Supermarket as a key partner in promoting health and wellness at their 75th Anniversary Gala on July 1, 2022 at the Manila Hotel.
As the first major retailer to partner with the DOST-FNRI over 15 years ago, Robinsons Supermarket has been at the forefront of advocating for good nutrition and healthy eating habits resulting in a series of successful projects and campaigns like the Green Tag Evaluation System, which allows shoppers to easily select healthy options approved by the DOST-FNRI; the Eat the Rainbow campaign, which helps ensure that shoppers choose from different food groups for a balanced diet; and the annual Wellness Festival, which features a series of promos, programs and activities highlighting the importance of an active and healthy lifestyle.
Presenting the award on behalf of the DOST-FNRI were Dr. Milflor Gonzales, Chief Science Research Specialist and OIC of the Office of the Director; and Dr. Imelda Angeles-Agdeppa, Director IV and Scientist IV. Robinsons Supermarket was represented by Angela Totanes, Marketing Manager (center).