Southstar Drug hosts health fair for employees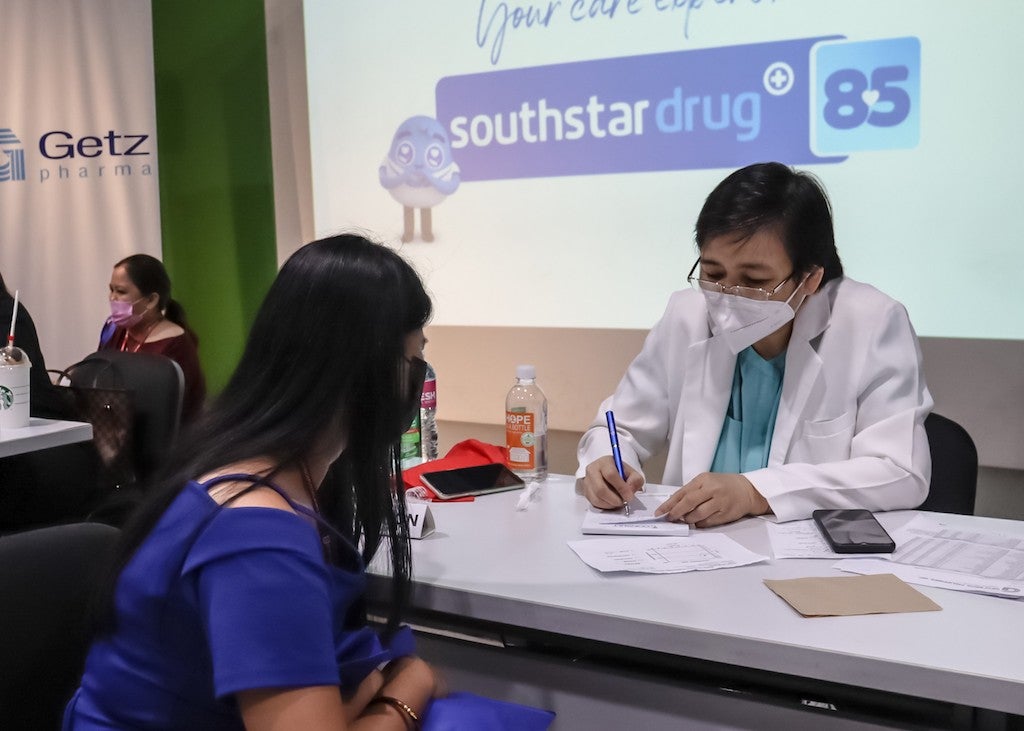 Southstar Drug recently hosted a Health Fair for employees from June 28 to 30, 2022 at Robinsons Retail's Head Office. This is part of our year-round health and wellness initiatives that drive forward our holistic approach to workforce well-being.
During the three-day health fair, our employees availed of free consultation and screenings for the early detection of vascular (ankle-brachial index test) and cardiovascular diseases (ECG and cholesterol screening), bone degeneration (bone density test), and diabetes (FBS/RBS test). On-site vaccination for the flu, pneumonia, and HPV were also available.
A lecture series with healthcare professionals and pharmaceutical partners was also held with topics on cervical cancer awareness by Dr. Christian James Amil; pneumococcal vaccination in the workplace by Dr. Lemuel delos Reyes; influenza and COVID-19 by Dr. Donald Ray Josue; COVID-19 management and related muscle and throat pain by Dr. Anthony Leachon and Dr. Maria Palabrica; neuropathy and nerve health by Dr. Digna Almeida; and keeping healthy and fit in the new normal by Coach Jim and Toni Saret.
Thank you to trade partners who participated in the event: Getz Pharma, Pfizer Vaccines, GSK, Distribution Solutions Philippines, Unilever, iNova Pharmaceuticals, Procter & Gamble Health, OMRON Philippines, Skintec Advance, Pascual Consumer Healthcare, Interpharma Solutions, and Roche.