Robinsons Retail's Top Vendors Recognized in Trade Partners Awards 2021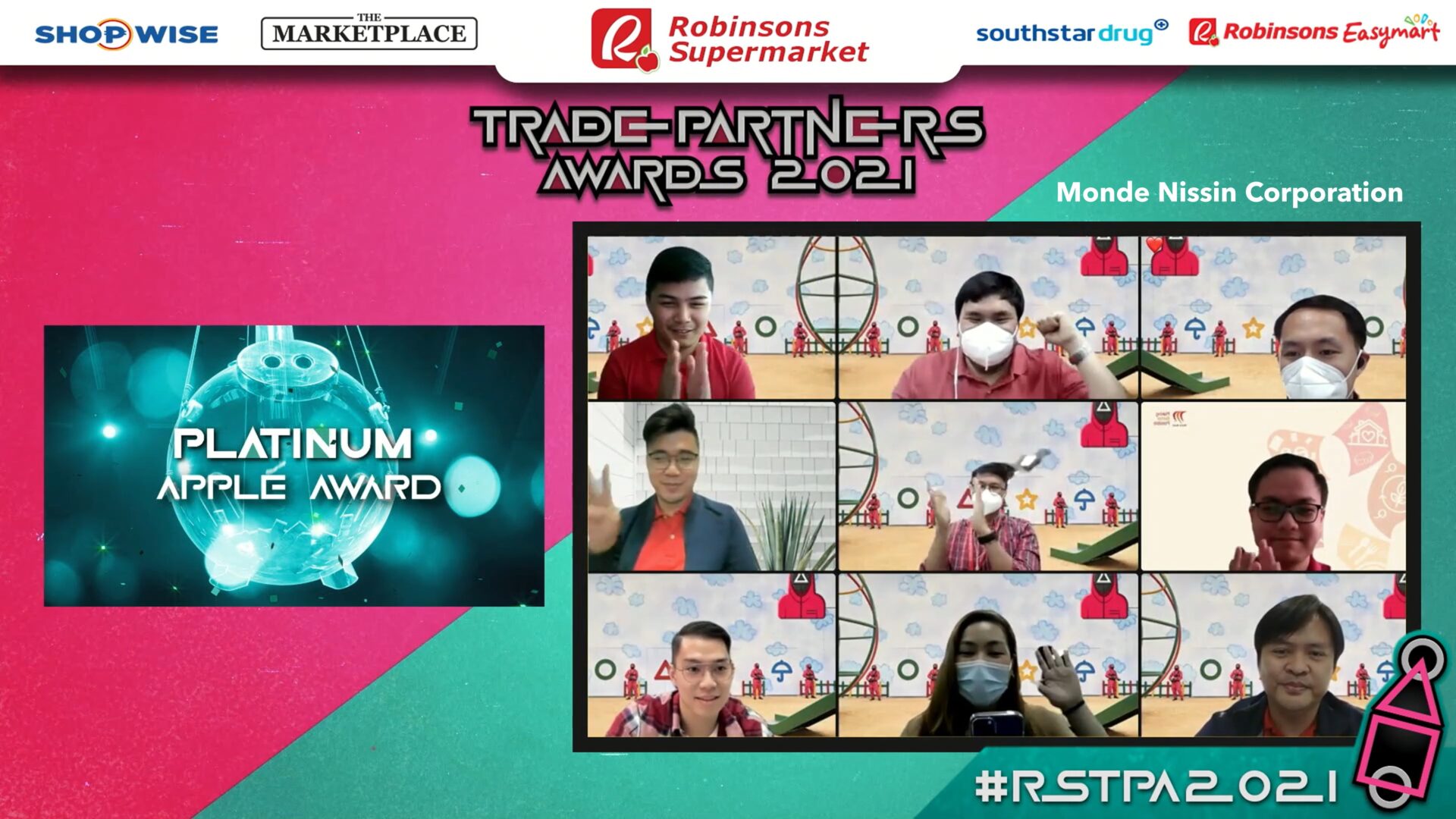 We would like to congratulate the winners of the Robinsons Trade Partners Awards for 2021, which was held last March 2, 2022. Now on its 12th year, the event is held annually by the Supermarket Segment of Robinsons Retail and affiliate South Star Drug, with awards presented to vendors who displayed outstanding performance in the past year. The Supermarket Segment is composed of banners Robinsons Supermarket, The Marketplace, Shopwise, and Robinsons Easymart.
The Platinum Award is the highest award given to the top vendor who exhibited excellence across all areas of performance, namely same store sales growth, fill rates, trade support and account service. Monde Nissin Corporation was conferred the Platinum Apple Award by Robinsons, while Unilab, Inc. was awarded the Platinum Award by Southstar Drug.
Robinsons also honored vendors per product category through the Gold Apple Awards, which were given to Universal Robina Corp., Abbott Nutrition International, Unilever RFM Ice Cream Inc., Atkins Import & Export Resources Inc. and Sanitary Care Products Asia Inc.
"The first year of the pandemic was about constant adaptation to survive. This time, we are more determined that we not only survive but to thrive in the new normal, and we continue to build our business in a way that it can withstand any circumstance," said Stanley Co, RRHI Supermarket Segment Managing Director.