Robinsons Department Store, Toys R Us turn over usable eyeglasses to Lions Club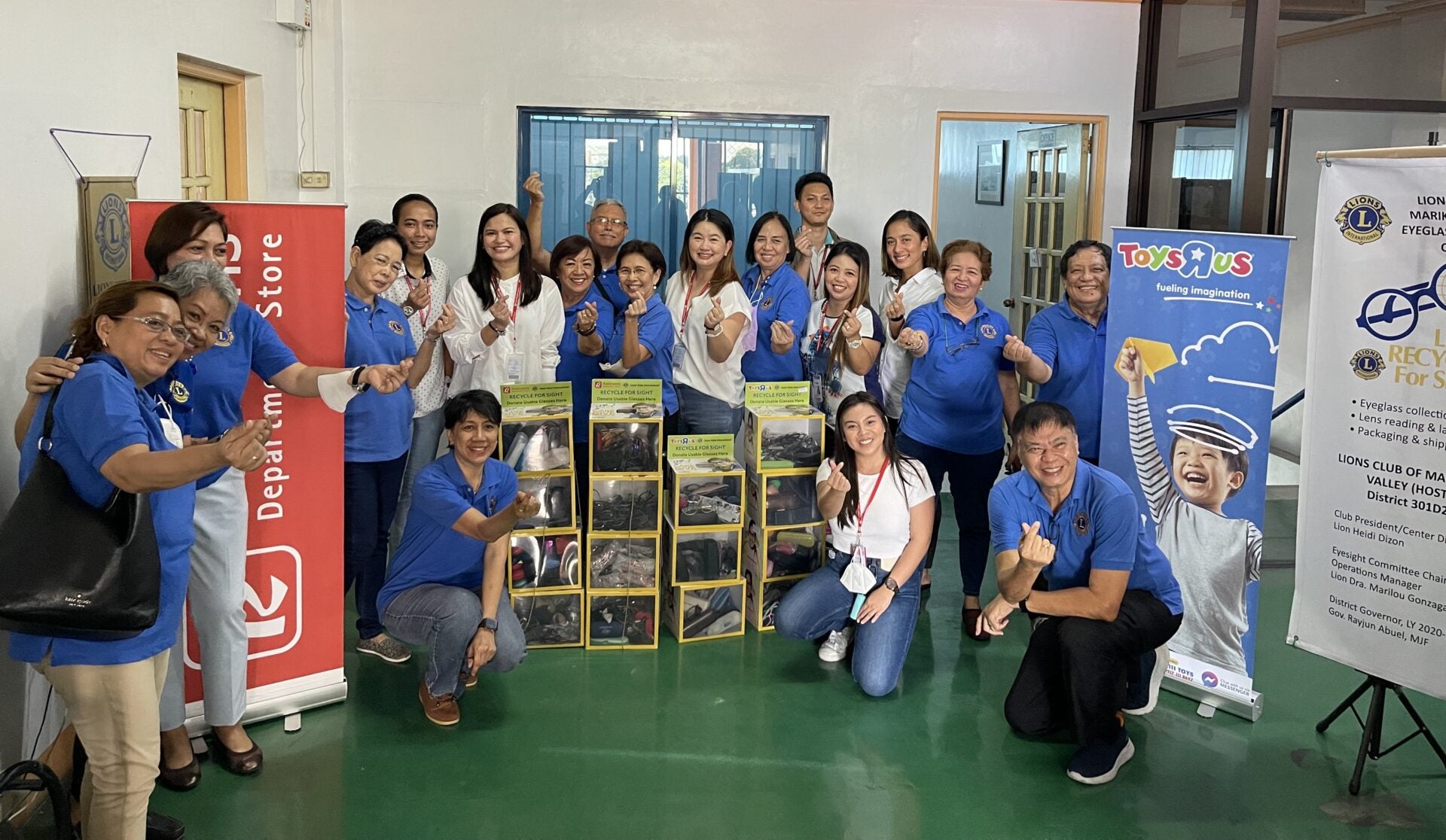 Robinsons Department Store and Toys "R" Us turned over close to 500 pairs of usable eyeglasses to the Lions Club of Marikina Valley (MVHLC) on July 7, 2023 for Recycle for Sight, Lions Clubs International's flagship eyeglass recycling program. 
Collected from donation boxes across select stores, the donated eyeglasses will be cleaned, sorted, and distributed to vision screened children, senior citizens, and indigent residents of Marikina City.
In 2022, Robinsons and Toys "R" Us also partnered with MVHLC for the establishment of its Lions Eyeglass Recycling Center, which serves as the hub for the eyeglass recycling program.