Southstar and GBF scholars pass 2022 Pharmacist Licensure Exam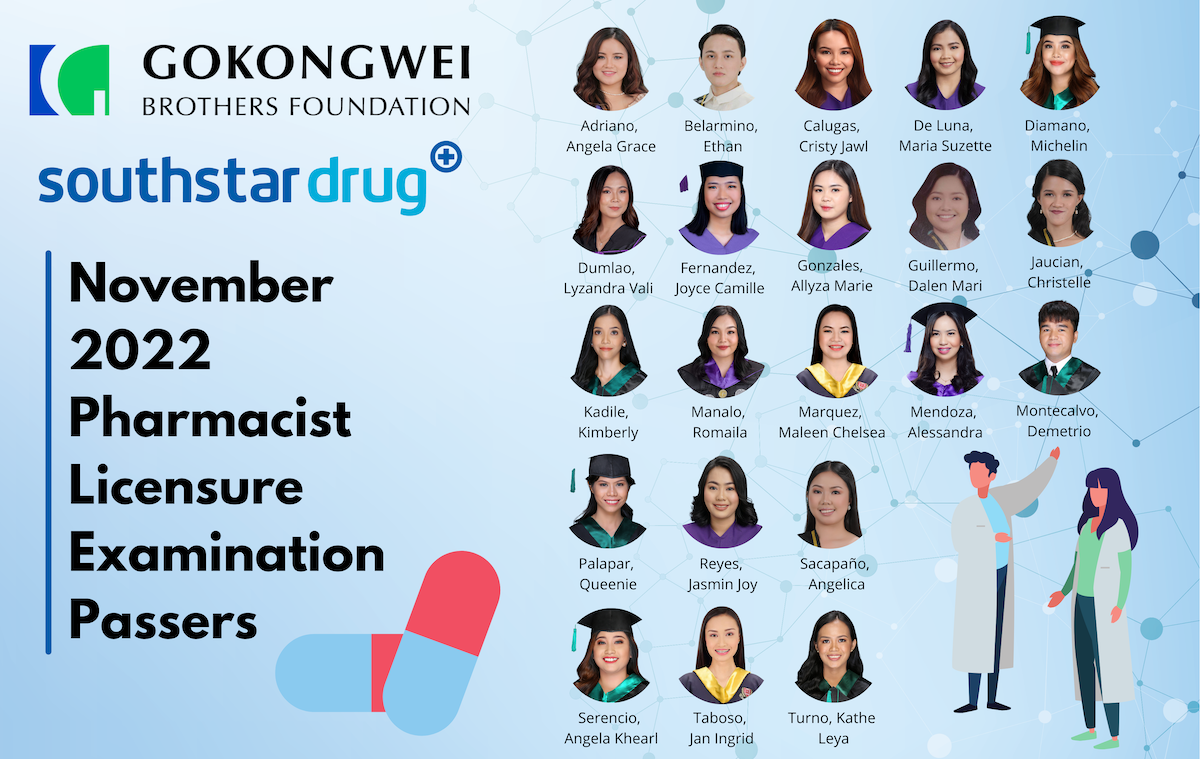 We would like to congratulate 21 of our Southstar Drug-Gokongwei Brothers Foundation scholars for recently passing the November 2022 Pharmacist Licensure Examination. The newly minted registered pharmacists come from seven (7) universities across the country.
Since 2017, Southstar Drug and the Gokongwei Brothers Foundation have supported 183 pharmacy students through scholarships and career placements within the Gokongwei Group.