Robinsons Department Store continues to raise awareness for breast cancer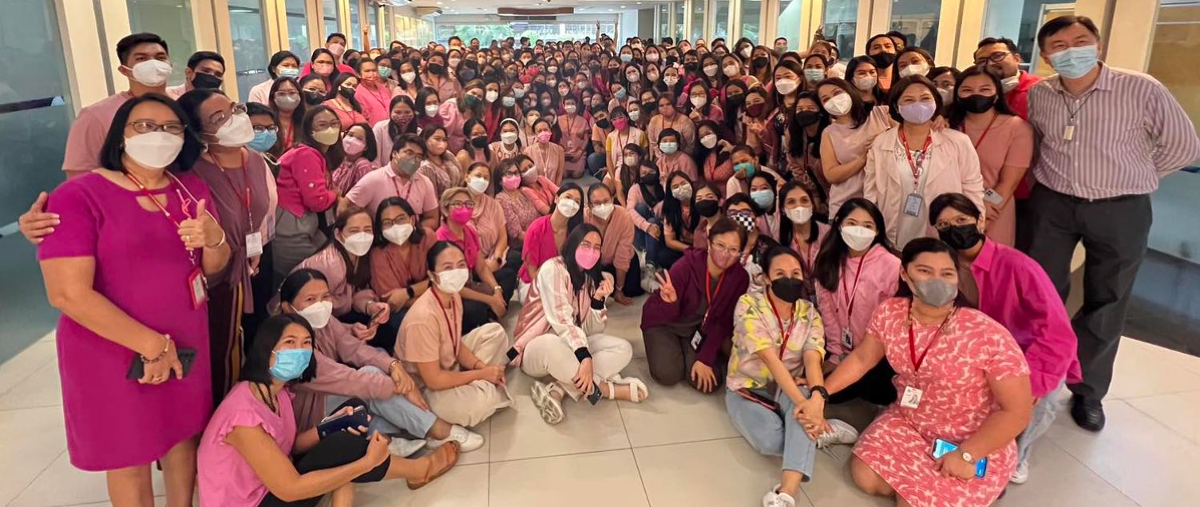 Robinsons Department Store, in partnership with the Philippine Foundation for Breast Care Inc. (Kasuso), held a two-pronged event in support of Breast Cancer Awareness Month from October 27-28, 2022.
Robinsons held a Pink Day on October 26 where head office employees wore pink to help raise awareness and funds to support women battling the disease. For each employee in pink, a corresponding amount was donated towards expenses associated with breast screening and early detection. Over 75 free breast screenings were raised from the event.
On October 27, Robinsons held a virtual talk on breast health with Dr. Marilyn Barza of East Avenue Medical Center, which was aired live on Facebook.
Robinsons has been a supporter of Kasuso since 2016.