Robinsons Easymart opens 100th store in Bulacan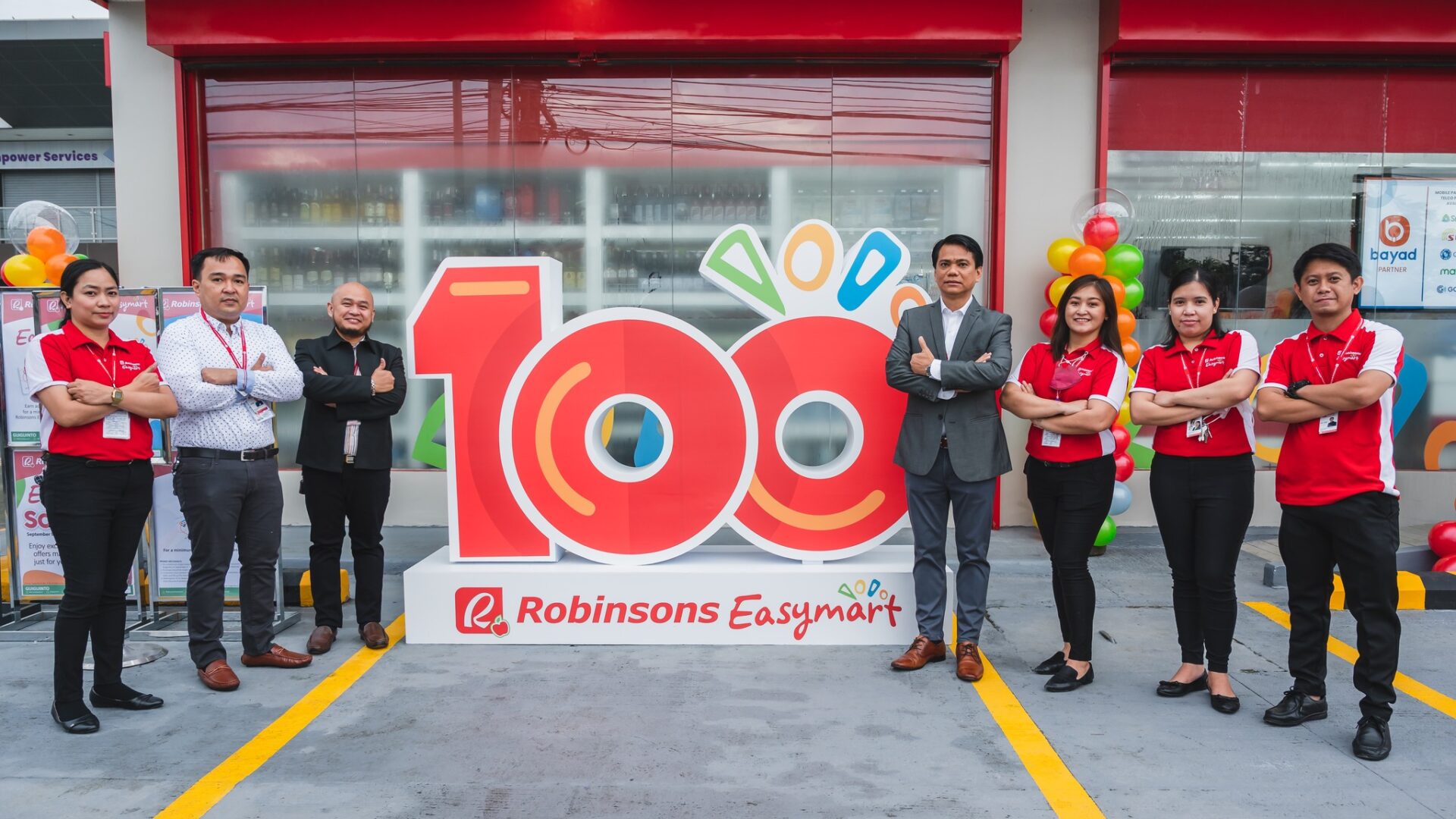 Robinsons Easymart opened its 100th store in Guiguinto, Bulacan on September 9, 2022.
Robinsons Easymart is our minimart banner located near neighborhoods and residential subdivisions that make shopping for basic needs and paying for bills an easy and hassle-free experience. Select stores also feature a Southstar Drug and TGP for customers' drugstore needs. 
During the store's launch, Stanley Co, Managing Director of Robinsons Retail's Supermarket Segment said, "We are proud to open our 100th Robinsons Easymart store at Guiguinto, Bulacan. Since we opened our first store in 2014, we remain committed to bringing our stores closer to the neighborhoods. We look forward to opening more Robinsons Easymart branches nationwide."
Robinsons Easymart is also a merchant on GoCart.ph. Customers can also visit Robinsons Easymart's website at robinsonseasymart.com.ph.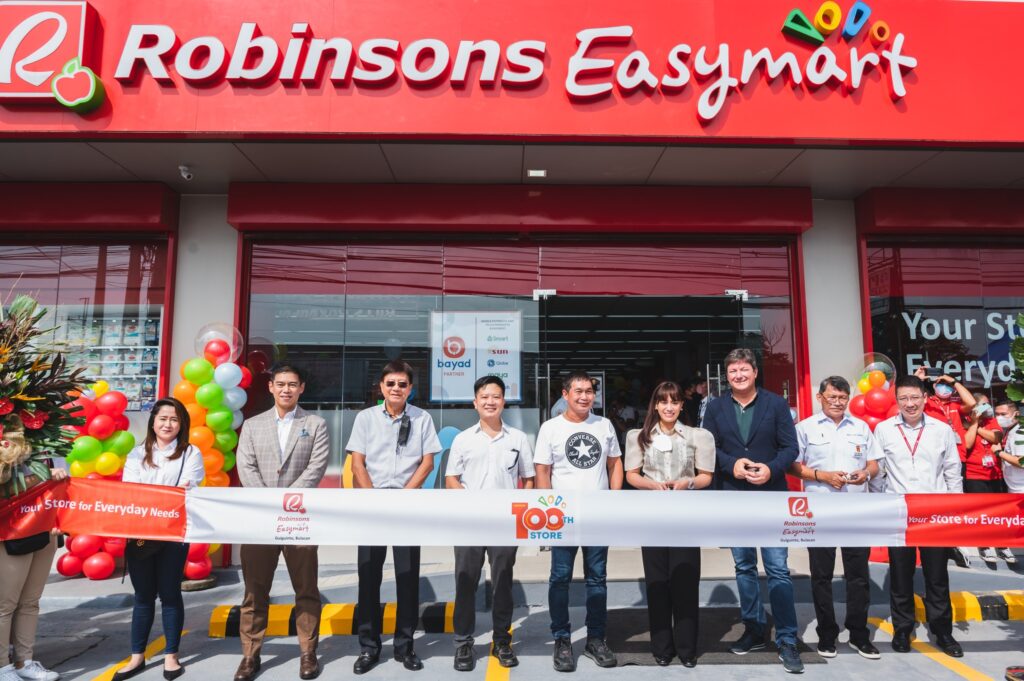 The ribbon cutting ceremony was led by (fourth from right) the Honorable Atty. Agatha Paula Cruz, Mayor of Guiguinto, Bulacan with (L-R) Kriselle Antonio, Group Customer Development Manager of Universal Robina Corporation; Paul Albano, Sales Director of Procter & Gamble Philippines; Hernan Lim and Kelvin Andrew Yu, Property Owners and Managers; the Honorable Ponciano Pingol, Barangay Chairman of Barangay Sta. Rita, Guiguinto, Bulacan; Kais Marzouki, CEO of Nestlé Philippines; Gerardo San Agustin, AVP & Key Accounts Group Manager of San Miguel Brewery; and Stanley Co.