Cesar G. Romero elected as Independent Director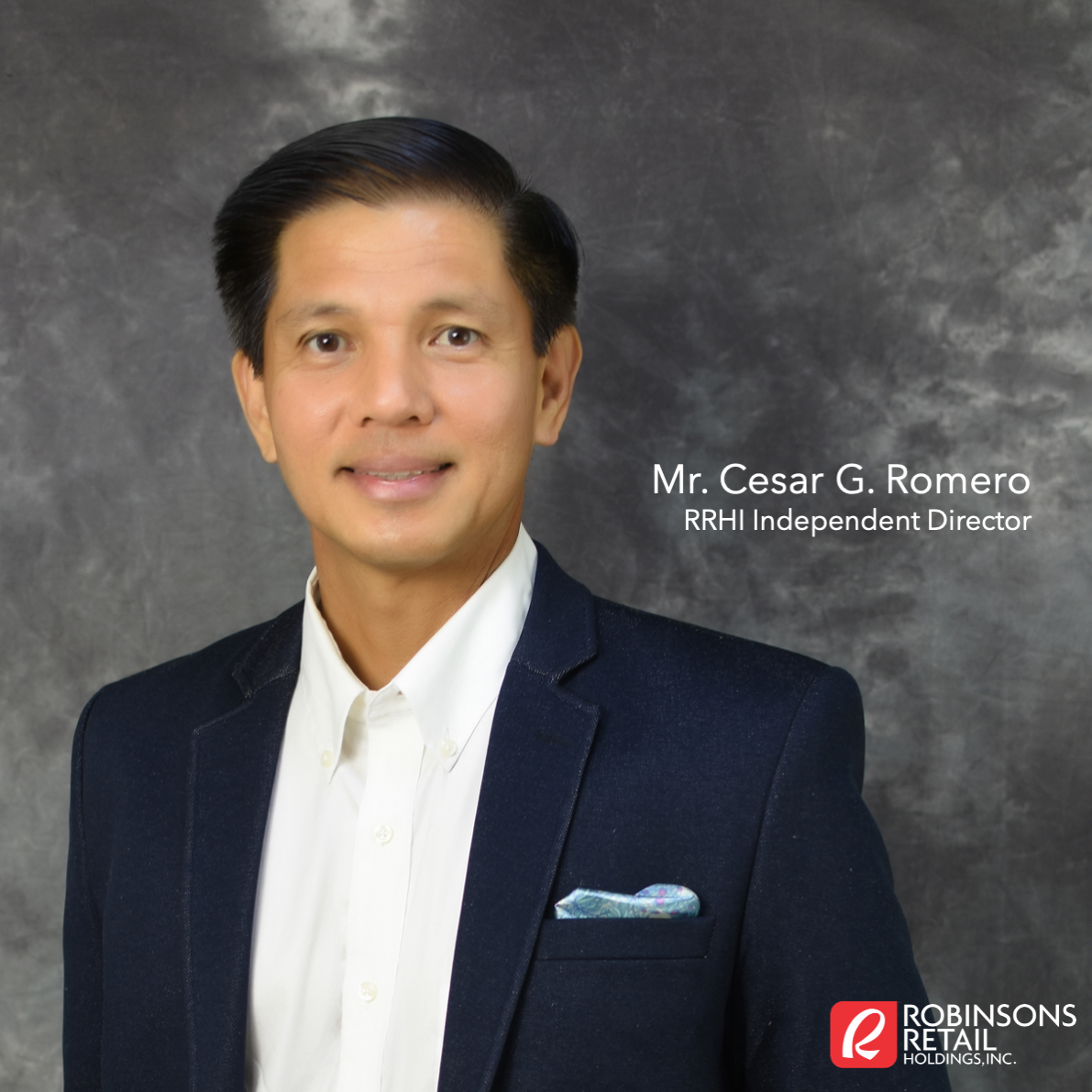 We are pleased to welcome our newest Independent Director, Mr. Cesar G. Romero, who was elected during the August 2, 2022 Board of Directors Meeting. He will occupy the seat vacated by Mr. Antonio L. Go who served his nine-year term limit as an Independent Director starting 2013. We thank Mr. Go for his guidance and exemplary service.
Mr. Romero previously served as the President and CEO of Pilipinas Shell Petroleum Corporation (Shell Philippines), a publicly-listed company, from November 1, 2016 to November 30, 2021. He served in various local and international capacities in the Shell Group of Companies including Vice President of Shell's Global Retail Network and Vice President of Retail Sales and Operations East (covering Southeast Asia, South Asia, and China). He was a member of the Shell Global Retail Leadership team which sets policies, strategies, annual business targets, capital allocation, and operations for Shell's Downstream Retail Business comprised of over 43,000 petrol stations worldwide, the largest single branded retailer in the world.
Mr. Romero holds a Bachelor's Degree in Mechanical Engineering (Cum Laude) from the University of the Philippines, and a Master's Degree in Business Administration (with High Distinction) from the University of Michigan.