In Memoriam: RRHI Independent Director Roberto R. Romulo, 83, passes away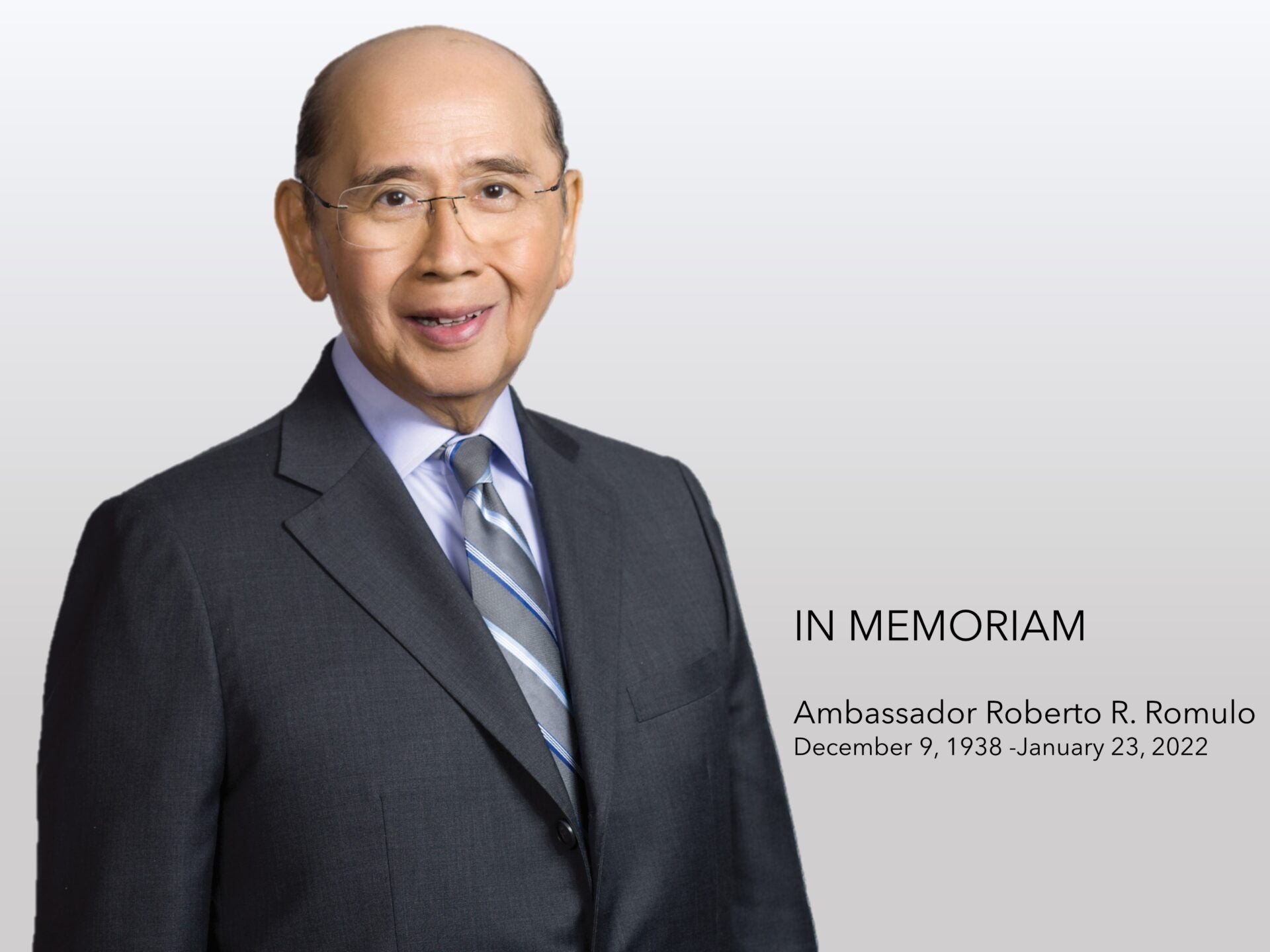 It is with profound sorrow that we announce the passing of Ambassador Roberto R. Romulo, Independent Director of Robinsons Retail, on January 23, 2022, at the age of 83. We express our sincerest condolences to Amb. Romulo's family.
Amb. Romulo was elected as Independent Director on July 4, 2013, having paved an illustrious career with notable work and chairmanships across various corporations and organizations. He was the Chairman of AIG Philippines Insurance Inc., Medilink Network Inc., Nationwide Development Corporation, and Romulo Asia Pacific Advisory. He was a board member of Equicom Savings Bank and Maxicare Healthcare Corporation and he was in the Advisory Board of PLDT. He was the Chairman Emeritus of Zuellig Family Foundation and is the Chairman of other non-profit organizations, namely, Carlos P. Romulo Foundation for Peace and Development and Asia Europe Foundation of the Philippines.
He joined government service in June 1989 when he was appointed Ambassador to Belgium, Luxembourg and the Commission of the European Communities. In 1992, he was appointed Secretary of Foreign Affairs.
We are grateful for Mr. Romulo's immeasurable contributions to Robinsons Retail. In his capacity, he shared his invaluable insight and expertise across various aspects of the business. He will be missed and remembered in fondness.