Robinsons Retail Opens 900th Drugstore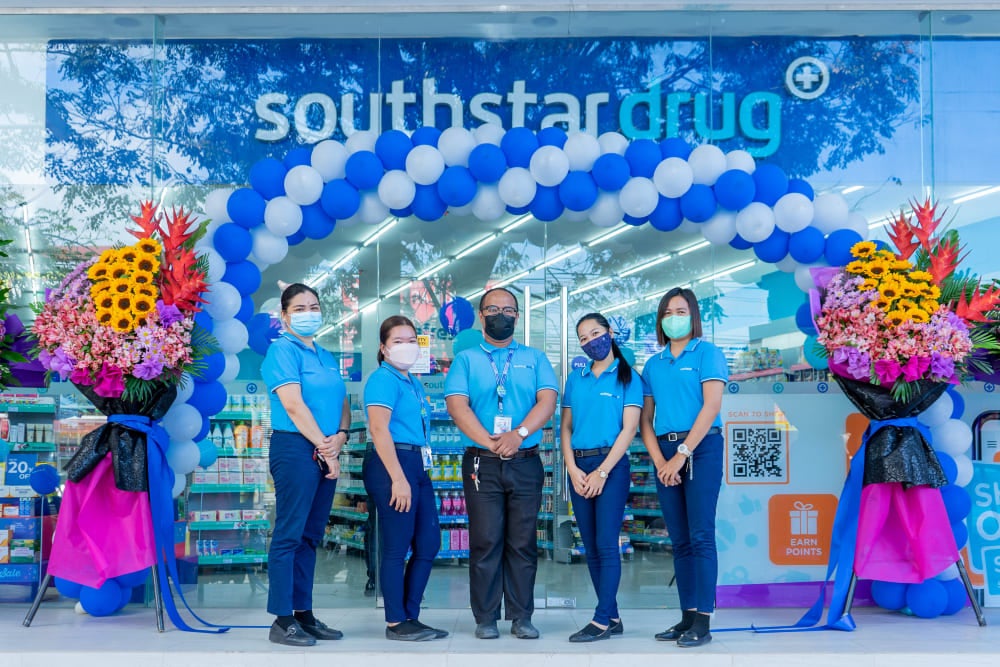 (L-R): Rebeka Coling, Pharmacist; Shaira Mariz Sevilla, Store Head; and Pharmacy Assistants Alvin Jerome Lindo, Monique Clarion, and Karen Cristy Medina.
Robinsons Retail opened its 900th drugstore on January 10, 2022 with the newest Southstar Drug branch in Sta. Cruz, Laguna. The store is part of Southstar Drug's strategic expansion into underpenetrated areas in Luzon.
"With the current climate of rising health concerns among our customers, it is especially important for us now to be able to address their needs for reliable and trusted medicines. We are gaining momentum in growing our geographic footprint in line with this goal with even more store openings lined up for 2022," said Christine Tueres, Group General Manager of Robinsons Retail's drugstore segment.
Robinsons Retail's drugstore banners Southstar Drug and Rose Pharmacy has a combined store network of 900 stores in the country. Rose Pharmacy, which was acquired in October 2020, is the leading player in Visayas and Mindanao. Robinsons Retail also operates TGP, the country's largest chain of generic drugstores with more than 2,000 stores nationwide.
Alongside aggressive offline store expansion, Southstar Drug and Rose Pharmacy also operate their own e-commerce sites, southstardrug.com.ph and rosepharmacy.com, respectively.