Robinsons Retail partners with GoTyme, Go Rewards for 'phygital' shopping experience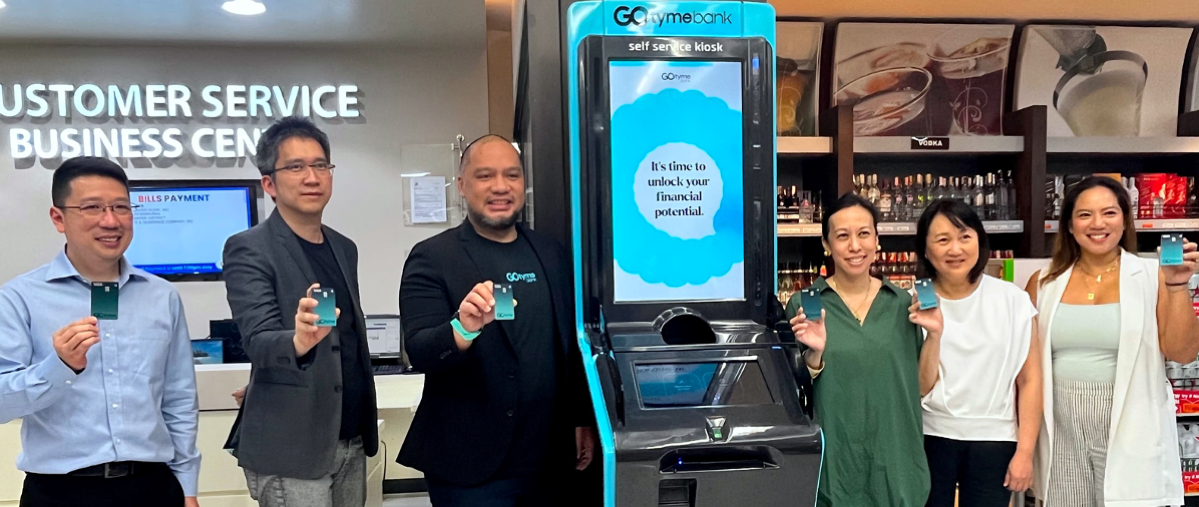 Robinsons Retail partners with GoTyme Bank and Go Rewards for an exciting, rewards-filled 'phygital' (physical + digital) shopping experience like no other!
Shoppers can open a new GoTyme account anywhere through the GoTyme app, and get their physical debit card in under five (5) minutes at GoTyme kiosks currently at 28 Robinsons Supermarket, five (5) Shopwise, and six (6) The Marketplace stores.
With 39 GoTyme kiosks already available, and 180 kiosks by year end, shoppers can use their GoTyme debit card to bank, shop, and earn rewards. A cash-in/cash-out feature is available for free at the POS and shoppers can earn 3x Go Rewards points if they use their GoTyme card at all Robinsons affiliated stores.
"This puts us at the forefront of digital transformation. By allowing customers to open an account in the supermarket, we can hopefully encourage more Filipinos to open an account with ease and convenience. Customers can now do their grocery shopping and banking needs all in one place," said Stanley Co, Managing Director of the Supermarket Segment.
"The kiosks are the main touchpoints of our phygital model where one can open an account in under 5 minutes. Our bank ambassadors who represent the human connection of this strategy will always be present to walk our customers through the process," adds Eelan Reyes, Head of Sales at GoTyme Bank.
GoTyme Bank is a joint venture between the Gokongwei Group and the Singapore-headquartered Tyme Group.
Present at the launch event at Robinsons Supermarket Galleria on November 8, 2022 were (L-R) Stanley Co; Aaron Foo, Chief Strategy Officer of GoTyme Bank; Eelan Reyes; Carmina Quizon, General Manager of Robinsons Department Store (RDS); Celina Chua, Group General Manager of RDS and Toys R Us; and Francesca Silvestre-Cruz, Director for Growth Marketing of Go Rewards.